An excellent two Days was had by all.
We had a great team, On base Philip VK4AWP, Neil VK2GAN, Geoff VK4AGS and Hoffy VK4OY. On the remote stations, Lurch VK4HL, James VK4VS, Tony VK4TLA, Burnie VK4LFD, David VK4HDE and Alan VK4XAC.
First the Setup Day Friday 16th October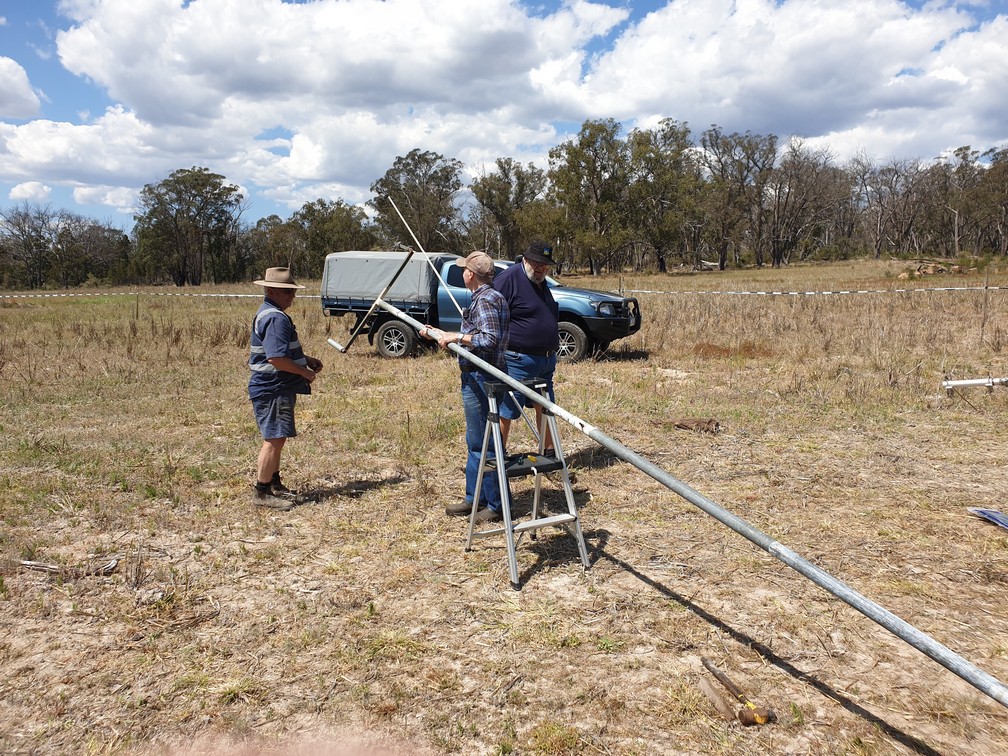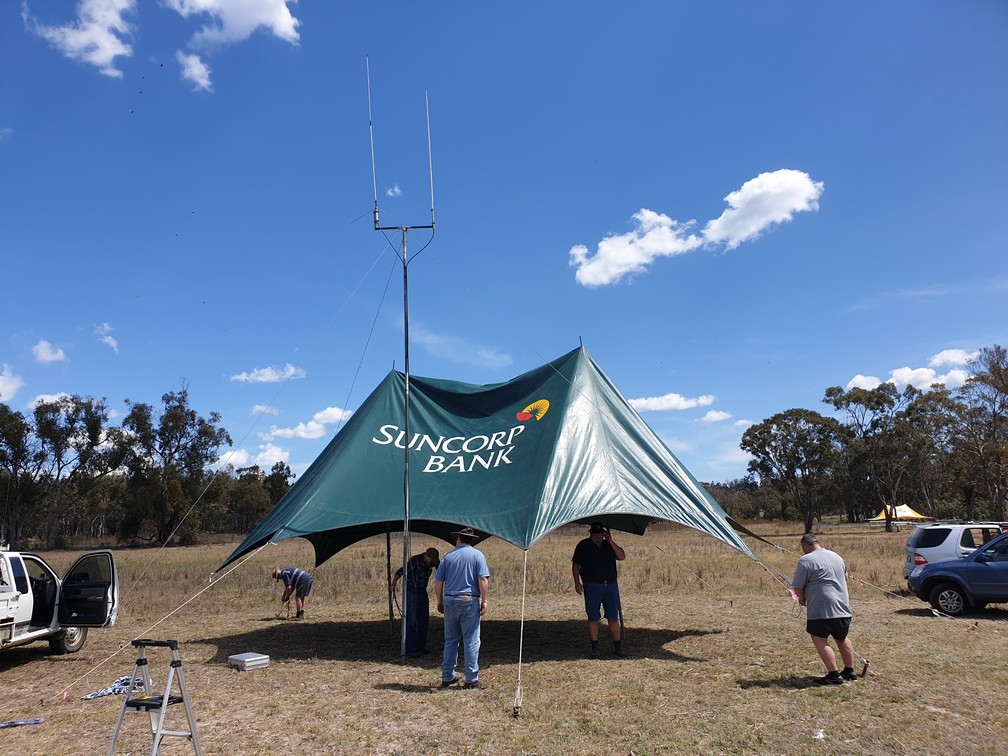 Base setup complete.