A joint operation/exercise with Brisbane ARC and Border Ranges ARC.
A major Horse Ride event, based in Killarney. Two Hundred horse riding  participants and a team of 20 Amateurs for communications
These words will be updated with all Amateur participant names as I get them.
Border Ranges ARC Team – Bob VK4DA AND BRENDON VK4FBMR, Check Point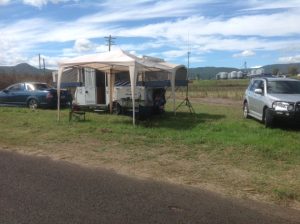 Some of the TWO Hundred Hoarse and Rider participants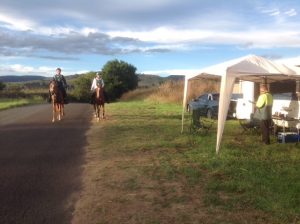 More Horses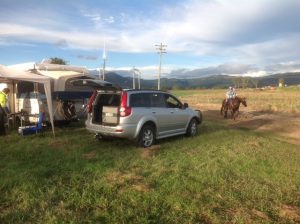 Sunset and the night to come, with Finish at Midnight.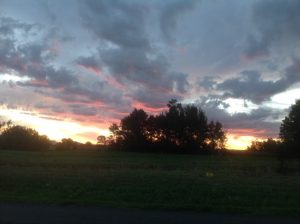 2
Brisbane ARC – Peter VK4FSD, Ray VK4FRRW, Eric VK4FAEC.
Repeater Tech assistance by Philip VK4HPW and Nigel VK4UA.
A Great Event, Thank you to everyone.